Shipbuilding
The Forillon
way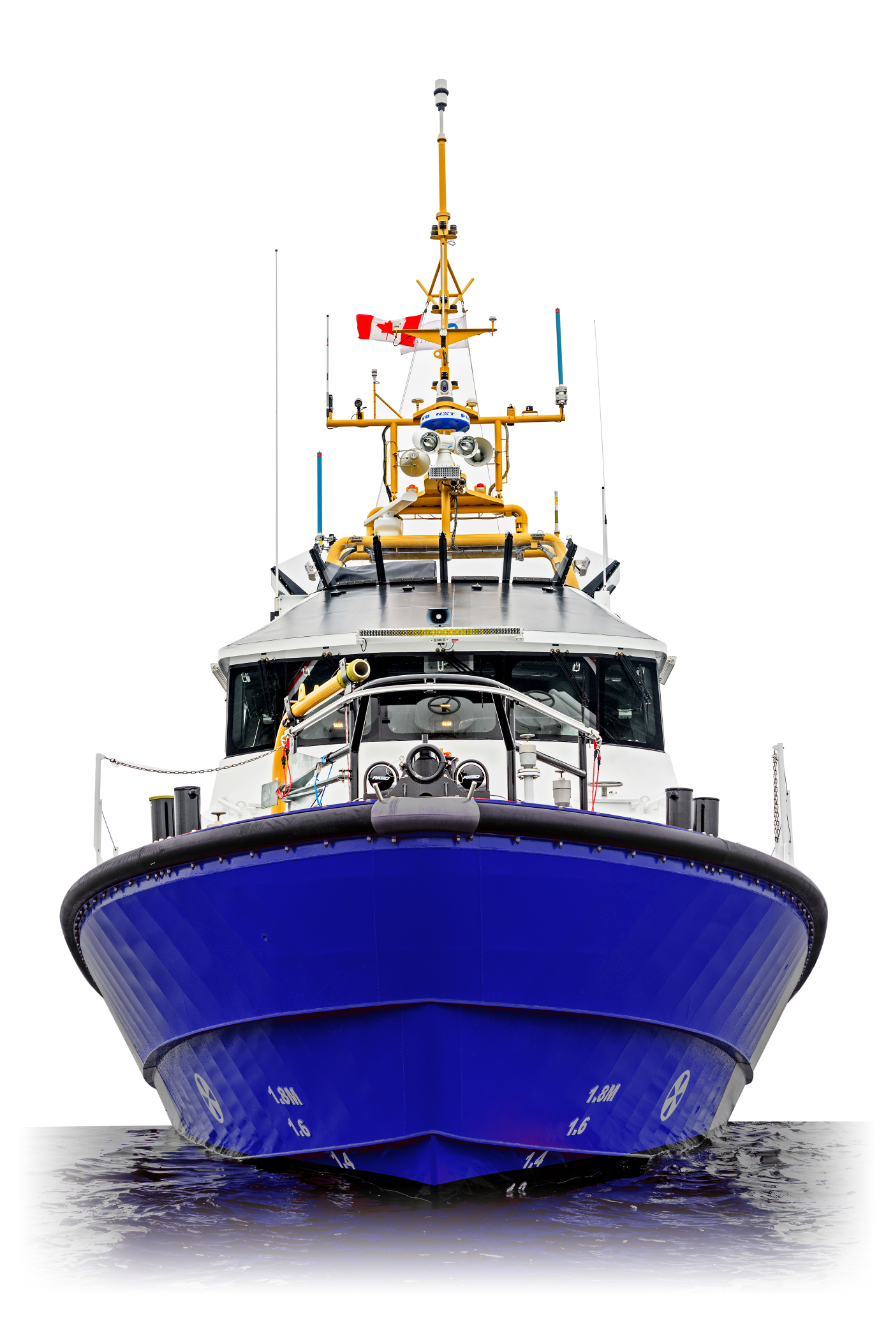 1
Reliability, performance, and safety
Our shipyard is more than just a factory. It's a place where outstanding vessels are created and strong relationships are forged. We manufacture and repair vessels of up to 800 tonnes—including barges, ferries, fishing boats, and tugs—with the greatest of rigour. Reliability, performance, and safety are the values that guide our team, which is proud to deliver vessels that exceed marine industry standards.
2
Setting a new standard
All our ships are forged from our team's unparalleled creativity and are equipped with the best technologies! For us, innovation means drawing on the very best, not just from our field, but from others as well. We apply bold yet effective methods from other industries and develop new ways of doing things. Our ships are always ahead of the curve and poised to set new standards in the coming years. We're working hard on it!
3
Experts since 1952
Our team is made up of people of all ages: members of the old guard with their wealth of knowledge and freshly minted professionals full of bright ideas. Everyone is an expert in their field. And whether they're in the shipyard or the offices, every last one of them is involved in carrying the company's 70-year history of professionalism forward. Experience and expertise go hand in hand at Forillon Shipyard!
4
Transparency and respect
Our team at Chantier Naval Forillon always strives for excellence. We show ingenuity and initiative in our shipbuilding and customer service alike. We offer turnkey solutions in a timely manner, and value relationships built on mutual trust. Our clients are kept up to date on their vessel's progress and are welcome to visit the shipyard to see their project come to life. Ships, people, and friendly discussions are all dear to us.
Our services are all driven the same motivations: quality, creativity, and pride in our work. Fishing boats, barges, tugs, and ferries can all take to the sea thanks to our extensive knowledge, proven since 1952.