At Chantier Naval Forillon, team spirit, fun, and respect are the name of the game. A career with us also means collaborating to achieve greatness and taking pride in your accomplishments!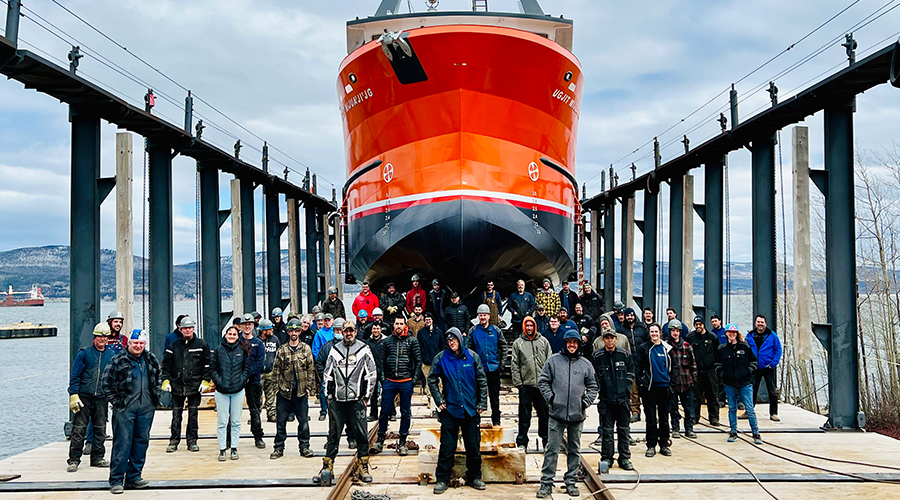 There are many benefits to working at Chantier Naval Forillon, but the friendly work environment and pride in what we do are big pluses. Our team says it all the time!
The Gaspé Peninsula :
where nature and industries flourish!
The Gaspé Peninsula isn't as far-flung as you might think. It's a place to get in touch with everything: with yourself, with others, and with nature. The great outdoors, white sand beaches, and salmon-filled rivers await! Not to mention a sky filled with billions of stars (much better than a 5-star hotel)! 
By choosing the Gaspé Peninsula, you're choosing (almost) year-round access to outdoor activities, while staying close to amenities and urban points of interest. And if you want to eat out, have a drink, watch a movie, see a show, or visit a museum, the city of Gaspé has what you're looking for. And what a city it is! Welcoming, with friendly faces around every corner!
Can't see the job of your dreams in the list, but you have skills and a burning desire to achieve great things? We'd love to take a closer look at your application!